Hi,
I try to guide you, but my iTunes is in German so maybe I use the wrong translations.. The hole process has nothing to do with the iTunes app on your device..
Open iTunes on your PC and connect the iPad with USB.
On the left side of iTunes your iPad should appear under the section 'Devices'. Click on the device.
Now you should see the overview of your device an the right side.
Above the overview a action bar appears on the top of this page. There click 'Apps'. It´s near to the Apple logo.
Now you should see a list of your installed apps and a 'screenshot' of your device.
Scroll down on this page until a section appears called 'File transfer' (or simular).
This section contains a list with apps supporting file transfers.
Select 'L4C xyz' in this list. Right of it the files of L4C will be displayed.
Now you can copy the gpx file or the zip archiv with drag&drop on the file list.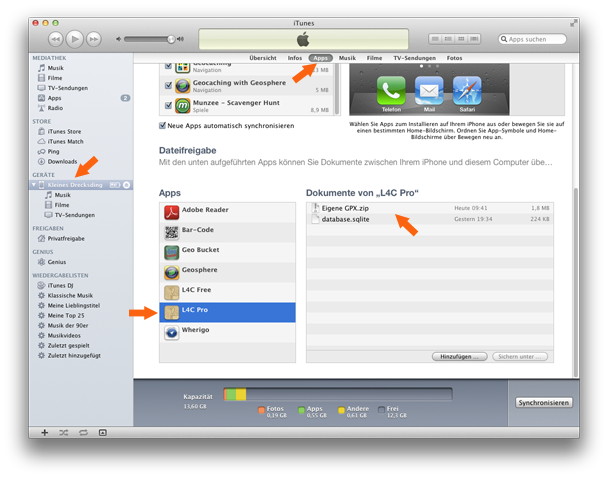 I hope that helps..
By the way: In the next version you can click on gpx files in mails, Safari or from apps like Dropbox.
Best, Thorsten